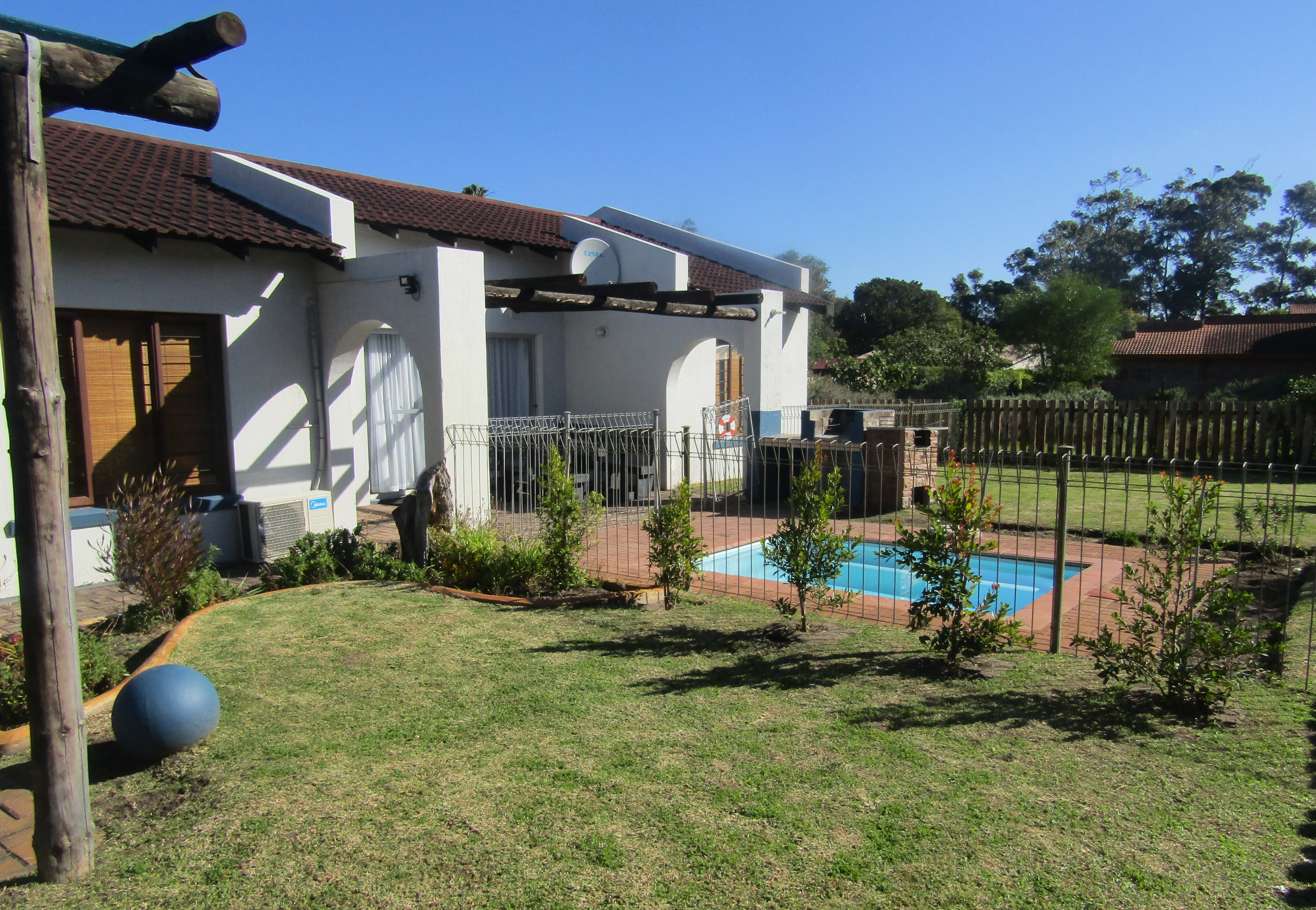 On-Site
Swimming pool (Splash pool)
Key breakage (A refundable key / breakage deposit of R1500-00 payable on arrival only cash or credit card will be acceptable.)
Off-Site
Beach (4 km's)
Casino (95 km's)
Fishing (5 km's)
Game farm (70 km's)
Golf course (35 km's)
Horse Riding (3 km's)
Key breakage (R350)
Live entertainment (Nearby)
Medical facilities (3 km's)
Minigolf (Baywater Village)
Restaurant (Nearby)
Sail/Boating (Baywater Village)
Supermarket (2 km's)
Tennis (Baywater Village)
Water skiing (Baywater Village)
Bird watching
Alerts

Please note beaches in the Garden Route District will be closed to the public from 16 December 2020 until 3 January 2021; Please note that GRC the Island is not a resort – The units are holiday homes situated in a residential area GRC the Island Guests are welcome to make use of the Baywater Village facilities. Please be advised that these units make use of prepaid electricity. We kindly ask that guests use the electricity wisely. A refundable key / breakage deposit is payable upon arrival at the resort. The deposit amount is R 1500.00 for Rental Clients, and R 350.00 for affiliated Club Members. Please note that should this fee not be paid, occupancy will not be granted. Please note that the Key and Breakage Fee is payable upon arrival to the Resort directly. This fee is not payable to Gomelo, as it is a Resort function.
GPS

[ S 34 0' 9", E 22 44' 31" ]
[ -34.00273100, 22.74214400 ]

Region

Garden Route

City

Sedgefield
Check In Day

Friday

Check In

14:00

Check Out

10:00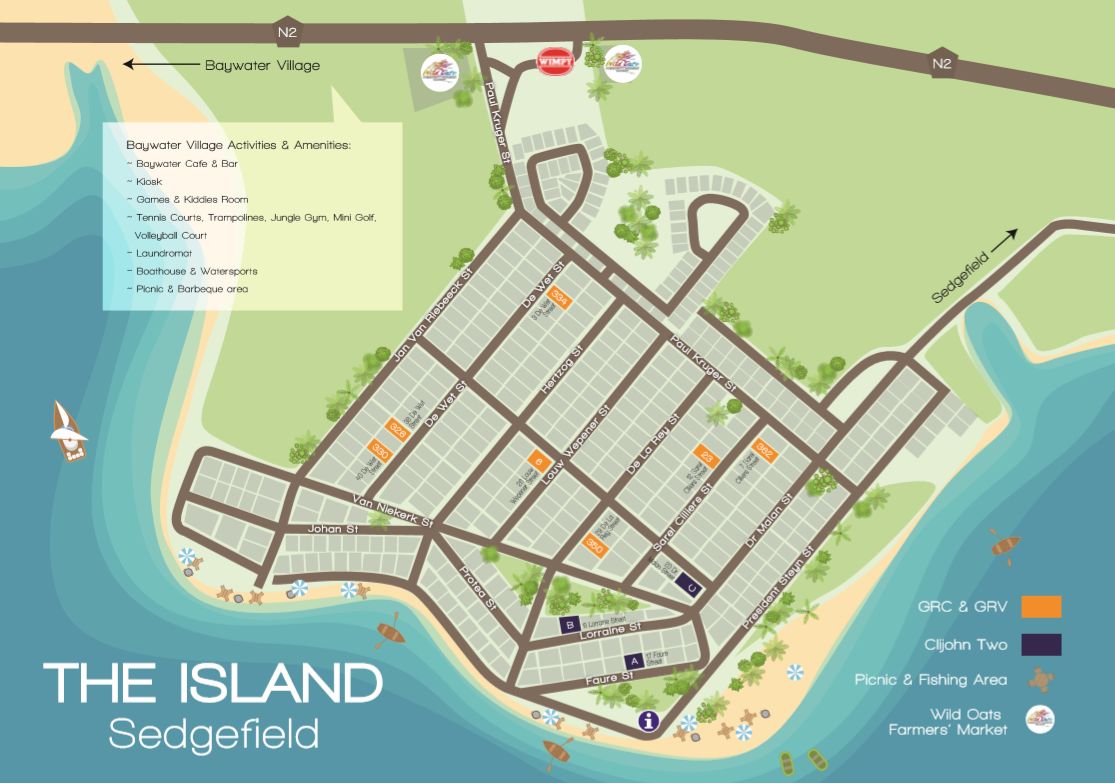 ---
No availability for current resort
---
Popular with people who booked here
---

Crystal Springs (Mpumalanga - Pilgrims Rest)
Crystal Springs Mountain Lodge is a four star self-catering resort situated near Pilgrim's Rest. Natural scene...

Ngwenya Lodge (Mpumalanga - Komatipoort)
The Lodge offers the perfect getaway for those seeking a truly African experience.

Mount Amanzi (North West - Brits District)
Deep in the heart of the Magaliesberg Mountains, nestled along the banks of the Crocodile River, lays one of t...

Uvongo River Resort (South Coast - South Coast, Kwazulu-Natal)
Set in a quiet suburb, this exclusive resort boasts distinctive Italian-inspired apartment blocks in tranquil ...

Mabalingwe Nature Reserve (Limpopo - Thabazimbi Road)
Mabalingwe Nature Reserve is situated in the shadow of the majestic Waterberg district with spectacular scener...