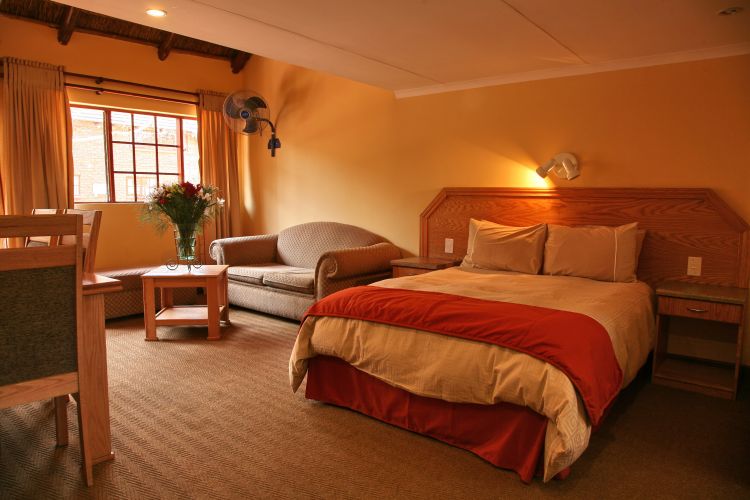 On-Site
Bar
Beauty Salon
Bird Watching
Darts
Fishing (Catch and Release)
Games Room
Outdoor Gym (Outdoor Gym)
Jungle Gym
Key breakage (R350)
Kiosk
Minigolf
Restaurant
Swimming Pool (1 Heated and 2 Cold)
Tennis
Volley Ball (Beach Volley Ball)
Convenience Shop
Jukskei
Off-Site
Casino (98kms - Sun City)
Game Farm (98kms)
Golf Course (Less than 1km - 18 hole)
Horse Riding (4km's)
Medical Facilities (Brits Medi Clinic - 20km)
Nearest Town (10kms - Schoemansvi)
Sail/Boating (Nearby)
Supermarket (1.5kms)
Water Skiing (Less than 4kms)
Helicopter Flips
Hot Air Ballooning
Para-Sailing and Gliding
Alerts
GPS

[ S 25 42' 59", E 27 50' 29" ]
[ -25.71642900, 27.84142100 ]

Region

North West

City

Brits District
Check In Day

Friday

Check In

16:00

Check Out

10:00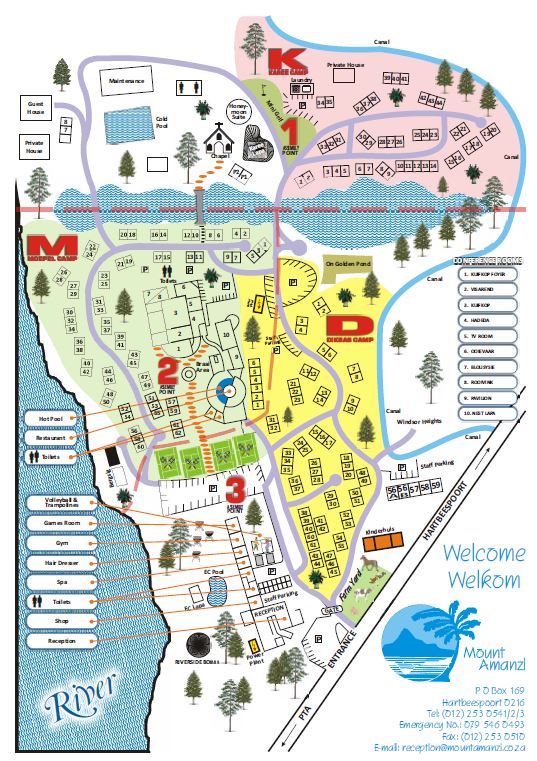 | | Date | Unit | Size | Price | |
| --- | --- | --- | --- | --- | --- |
| | 26/11/2018 - 30/11/2018 | K10 | 2 Adults 2 Kids | R 1,500.00 | |
| | 23/11/2018 - 30/11/2018 | D60 | 4 Adults 2 Kids | R 8,000.00 | |
| | 23/11/2018 - 26/11/2018 | K40 | 2 Adults 2 Kids | R 4,760.00 | |
| | 07/12/2018 - 14/12/2018 | P02 | 4 Adults 2 Kids | R 8,500.00 | |
| | 07/12/2018 - 10/12/2018 | D23 | 2 Adults 2 Kids | R 5,408.24 | |
| | 07/12/2018 - 10/12/2018 | K11 | 2 Adults 2 Kids | R 5,408.24 | |
| | 07/12/2018 - 14/12/2018 | D49 | 4 Adults 2 Kids | R 6,531.02 | |
| | 07/12/2018 - 10/12/2018 | D27 | 2 Adults 2 Kids | R 6,416.55 | |
| | 14/12/2018 - 21/12/2018 | D25 | 2 Adults 2 Kids | R 9,114.00 | |
| | 14/12/2018 - 21/12/2018 | K27 | 2 Adults 2 Kids | R 9,500.00 | |
Popular with people who booked here
---

Crystal Springs (Mpumalanga - Pilgrims Rest)
Crystal Springs Mountain Lodge is a four star self-catering resort situated near Pilgrim's Rest. Natural scene...

Ngwenya Lodge (Mpumalanga - Komatipoort)
The Lodge offers the perfect getaway for those seeking a truly African experience.

Mabalingwe Nature Reserve (Limpopo - Thabazimbi Road)
Mabalingwe Nature Reserve is situated in the shadow of the majestic Waterberg district with spectacular scener...

Uvongo River Resort (South Coast - South Coast, Kwazulu-Natal)
Set in a quiet suburb, this exclusive resort boasts distinctive Italian-inspired apartment blocks in tranquil ...

Monateng Safari Lodge (Gauteng - Kameeldrift)
Monateng Safari Lodge is situated in a serene and tranquil environment on an exquisite bushveld property, conv...